Founder & Administrator of the Devil Came Through Here Wiki, as well as the Downfall - A Horror Adventure Game Wiki for the original standalone version of Downfall from 2009. Also, here's a miscellaneous collection of screenshots from Lorelai for anyone interested: https://imgur.com/a/ACfutch
Important Pages to Work On
The Queen of Maggots

Considering how vital she is to the series - she's in the name, Devil Came Through Here (She isn't actually the Devil but as we all know it's one of her most common names) - her page takes the most prominence. Her page is fine but it should probably go more in-depth about how she's a manipulative old hag who does everything only for her benefit and the reason Parasites exist, and she isn't necessarily the "personification" of the dark side of humanity but more feeds on it - as shown with the real Queen of Maggots eating piles of corpses that are the product of her work.

Plot in The Cat Lady

Most of it is already written down, now it just needs to be cleaned up more and read less like a walkthrough.

Plot in Lorelai

I've already listed all the chapters, absolutely no writing yet aside from the prologue though.

Plot in Downfall

The page isn't even started yet, mostly because I'm still not 100% sure on how to structure it since Downfall doesn't have chapters.
Vectored Harvester Games Logo
I made this neat vector of the Harvester Games logo, meaning you can have it in any size you'd like and no matter what it'd be HD! Use it however you like, copyright violations notwithstanding.

Screenshots of the Downfall Biography Extras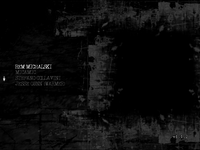 In the extras menu of Downfall, biographies of everyone involved in the production of the game can be seen, of which I've taken screenshots that can be seen below. Click on a name to be brought to the respective biography.
Remigiusz Michalski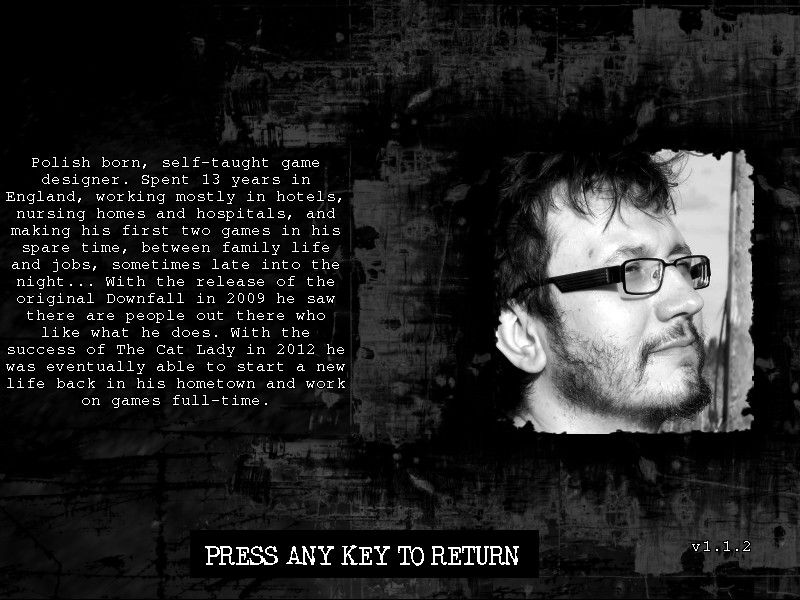 micAmic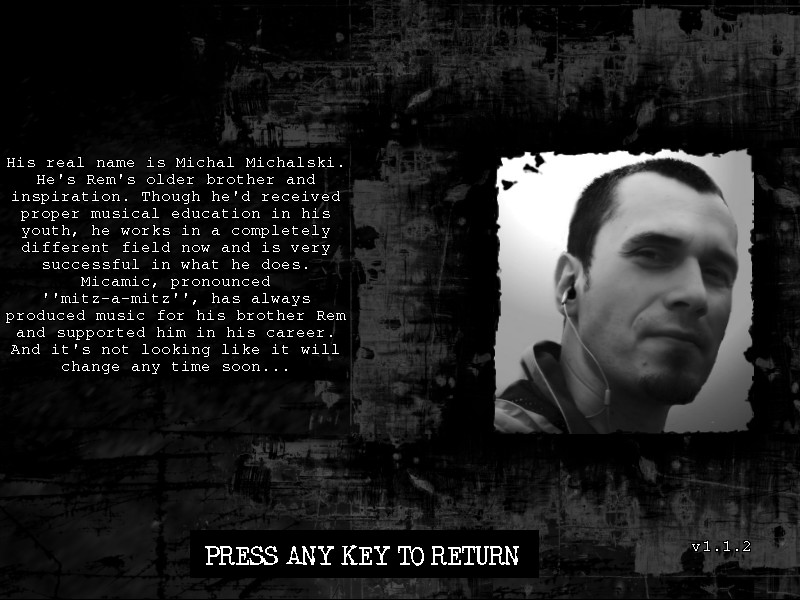 Stefano Collavini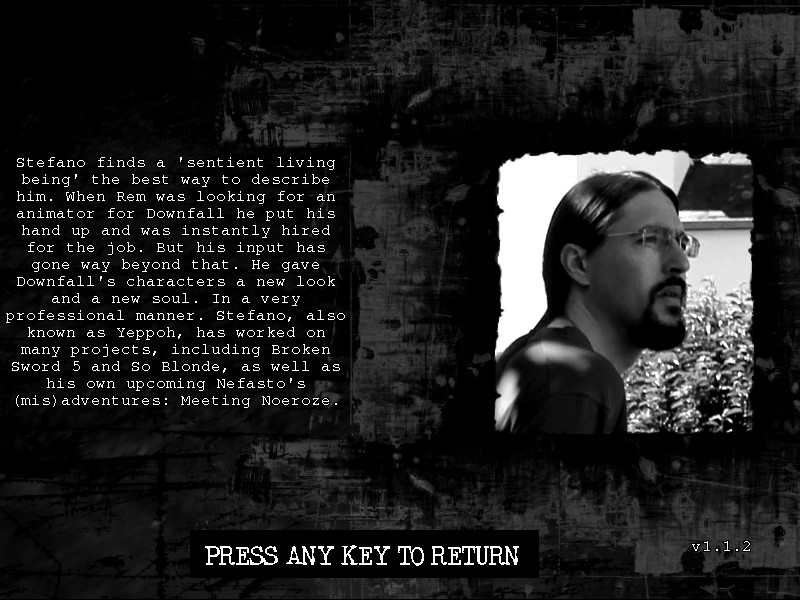 Jesse Gunn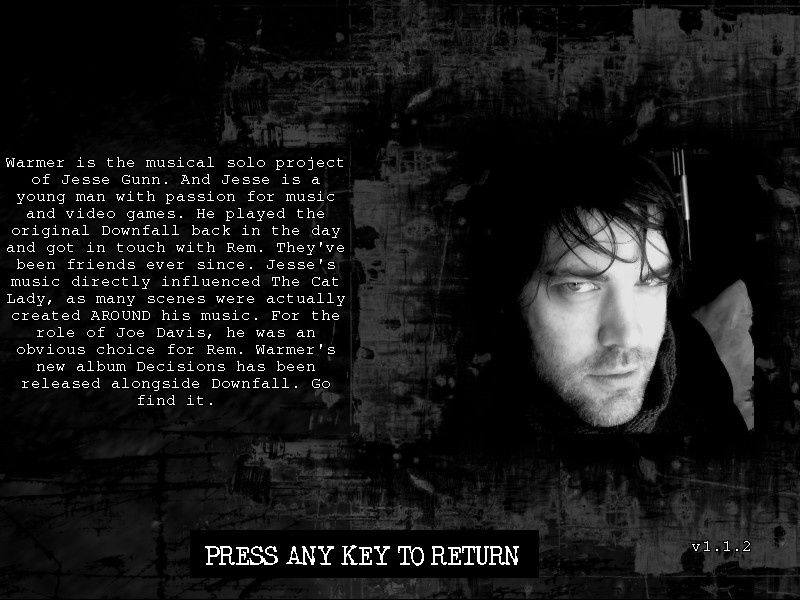 Anton-Constantin "Victim of Reality" Anastassov
5iah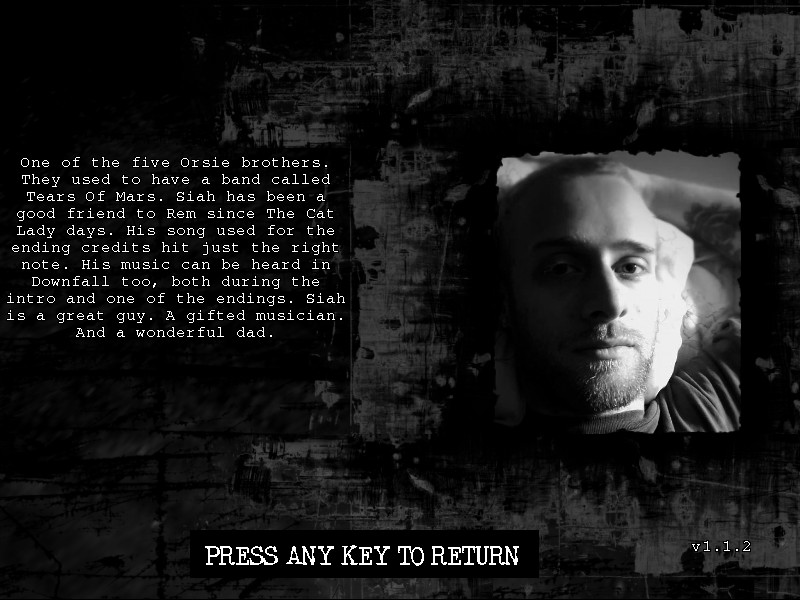 Black Casino and the Ghost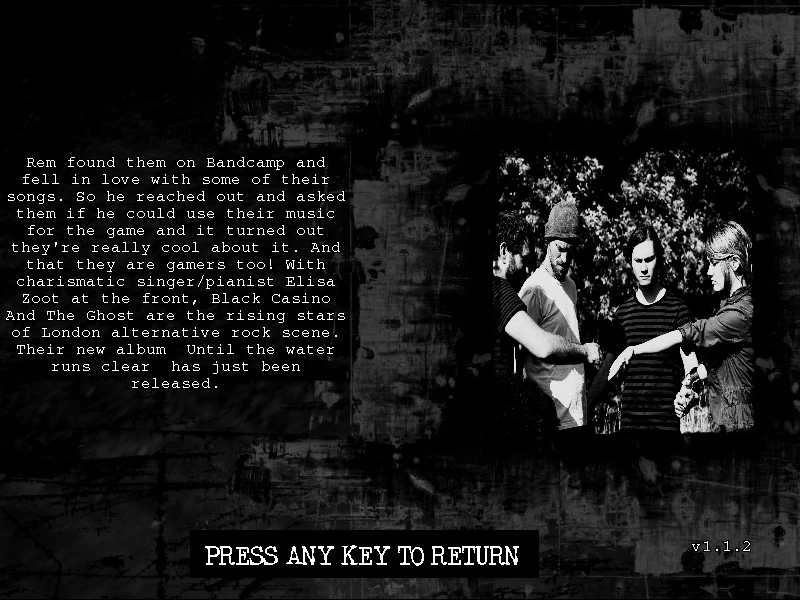 Mark Lovegrove
Richard "Iamqqqqqqq" Henley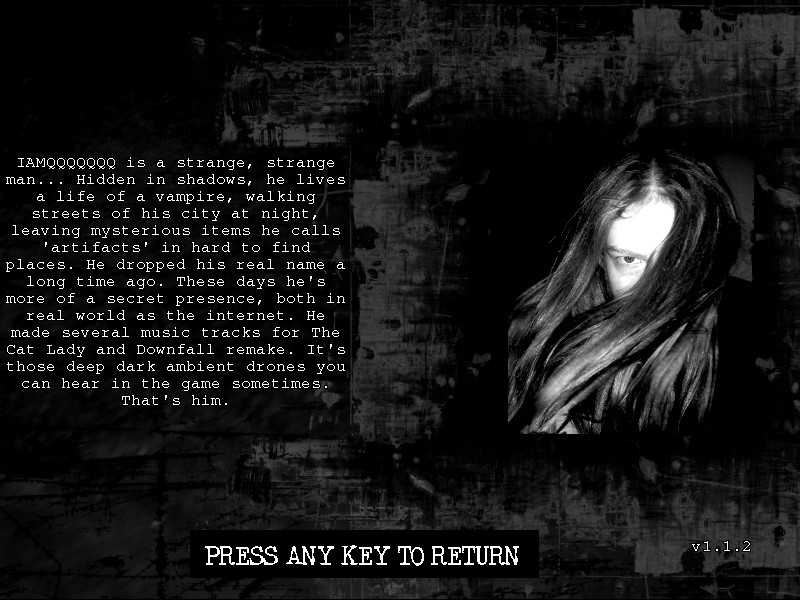 Myuu
Isa And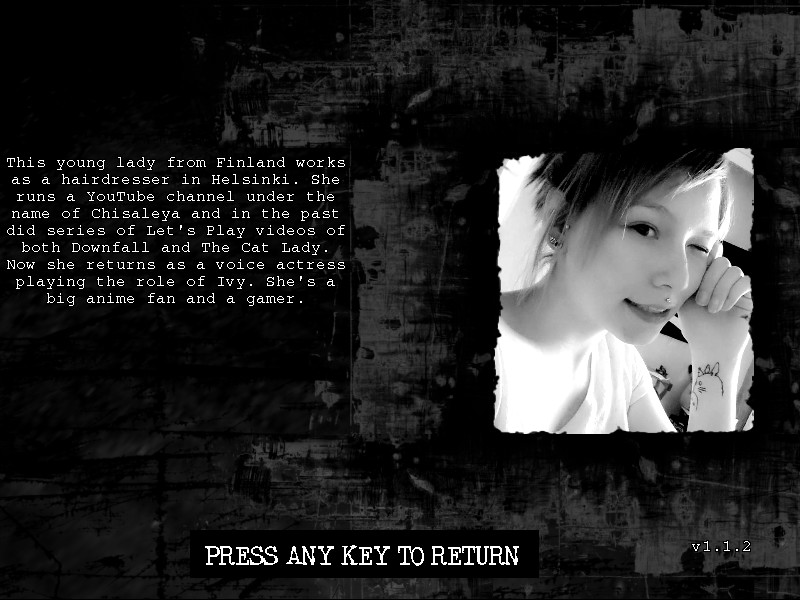 Ben and Alfie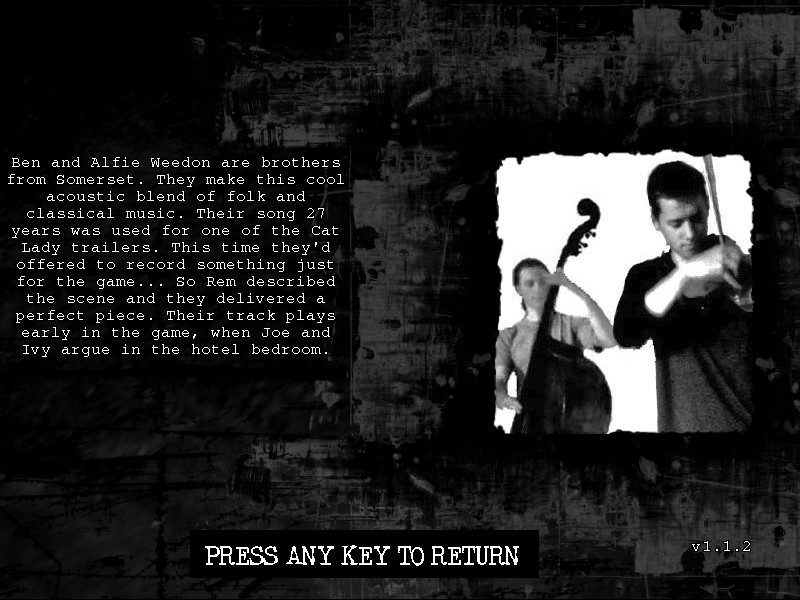 Downfall Ending A/B/C Newspapers